Back to Clearance >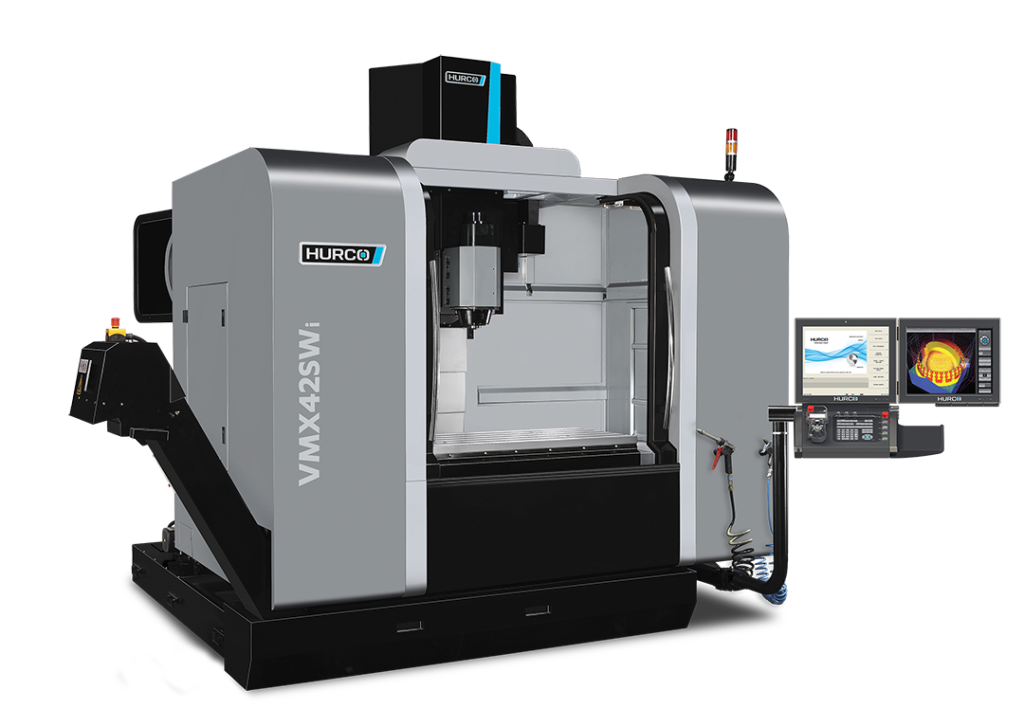 The Hurco VMX42SWi 5-Axis CNC mill offers maximum flexibility. The SW series of 5-axis CNC mills offers multiple advantages, starting with the machine's design configuration that utilizes a swivel head.
Key Features:
[column col="1/2″][list type="check"]
Tilting Spindle with Rotary Table & Tailstock Support
Ideal for Aerospace & Other Applications
12,000 RPM Dual-wound Yaskawa AC Spindle Motor
48 Horsepower CAT 40 Tilting Motorized Spindle
[/list][/column] [column col="1/2″ last="true"][list type="check"]
Fast 1,378 ipm Rapid Traverse Rates (X,Y) 1,181 ipm on Z
Swing-arm 40 Station ATC – Random Access
X, Y, Z Travel 42" x 24" x 24"
Table Working Surface –  50" x 24"
[/list][/column] [message_box title="" color="blue"]
List Price $271,740

Call (800) 588-8111 for Demo Machine Clearance Price
[/message_box]
I'm Interested!
[gravityform id="1″ title="false" description="false"]