Back to Clearance >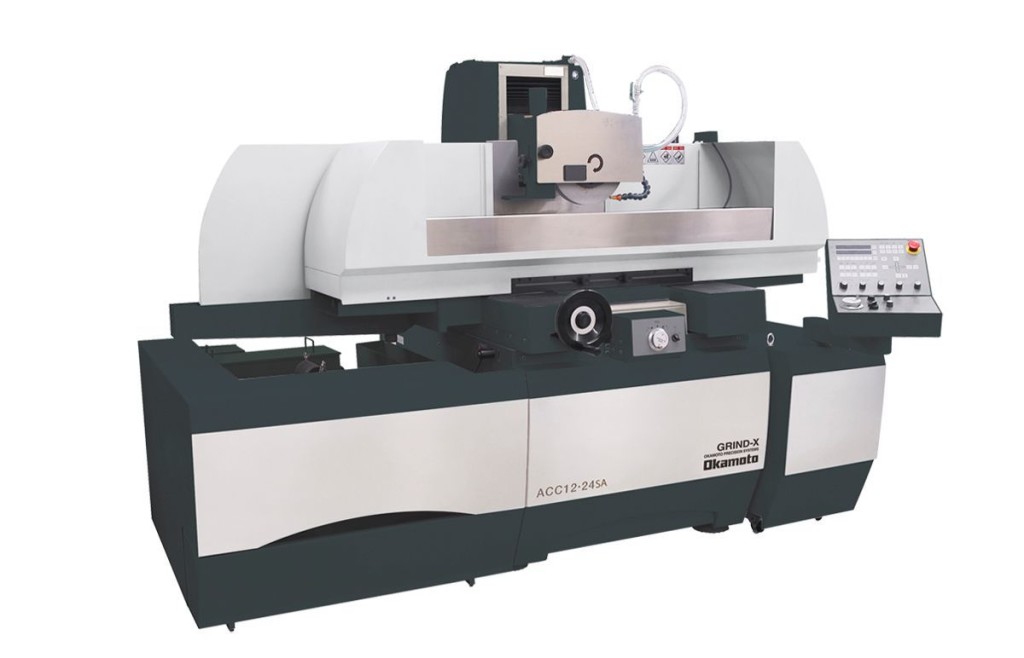 The ACC-12•24 is a next generation automatic type surface grinder that provides the reliability and simplicity of electronic control while still providing "hands-on" operation. It incorporates the proven design and construction features that have made Okamoto automatic surface grinders the preferred choice for users worldwide.
Key Features:
[column col="1/2″][list type="check"]
Highly rigid construction with wide frame that eliminates table overhang.
Double Vee table slides.
User-friendly MDI Control set-up. Touch Pad Control for Cross and Vertical Rapid Feeds.
Teach Function for Crossfeed Position.
[/list][/column] [column col="1/2″ last="true"][list type="check"]
Micro Feeder standard. High-accuracy flat and form grinding with programmable dressing and dress compensation.
AC driven vertical feed with minimum increment of 0.00005″. Manual Pulse Generator also built into control.
All functions integrated into control.
[/list][/column] [message_box title="" color="blue"]
List Price $47,795

Call (800) 588-8111 for Demo Machine Clearance Price
[/message_box]
I'm Interested!
[gravityform id="1″ title="false" description="false"]