HURCO TMi Series of CNC Lathes
Click the images below for full detail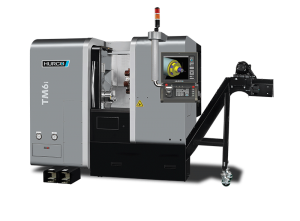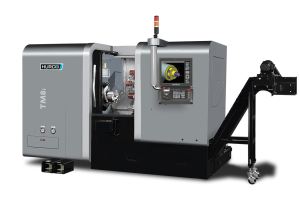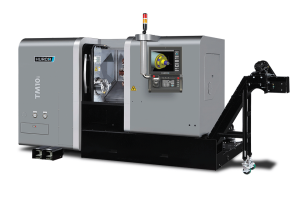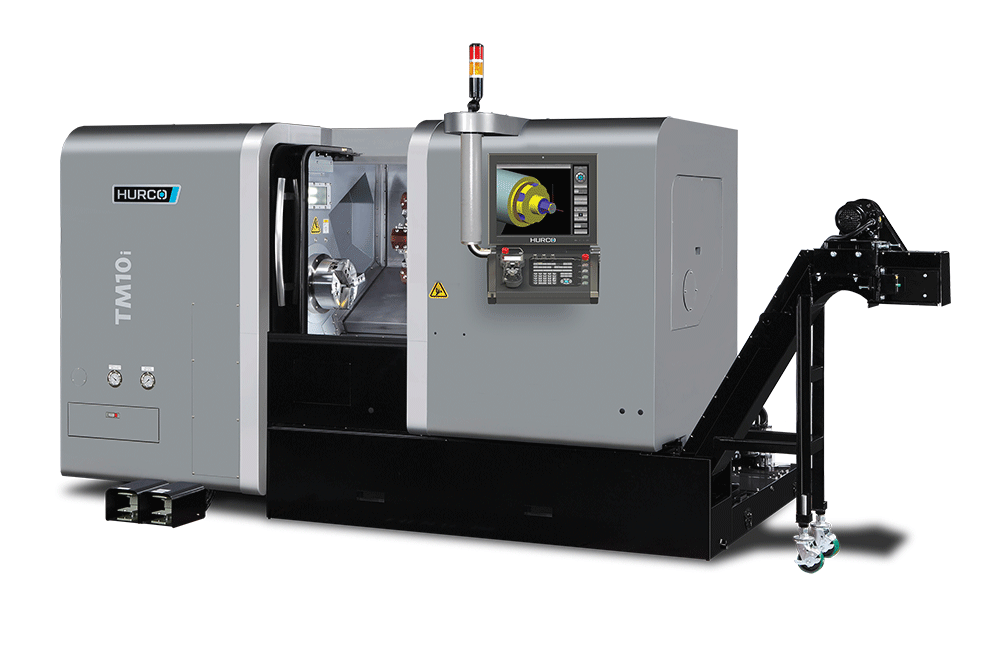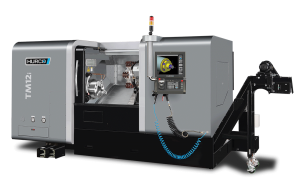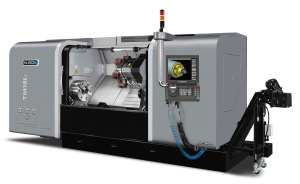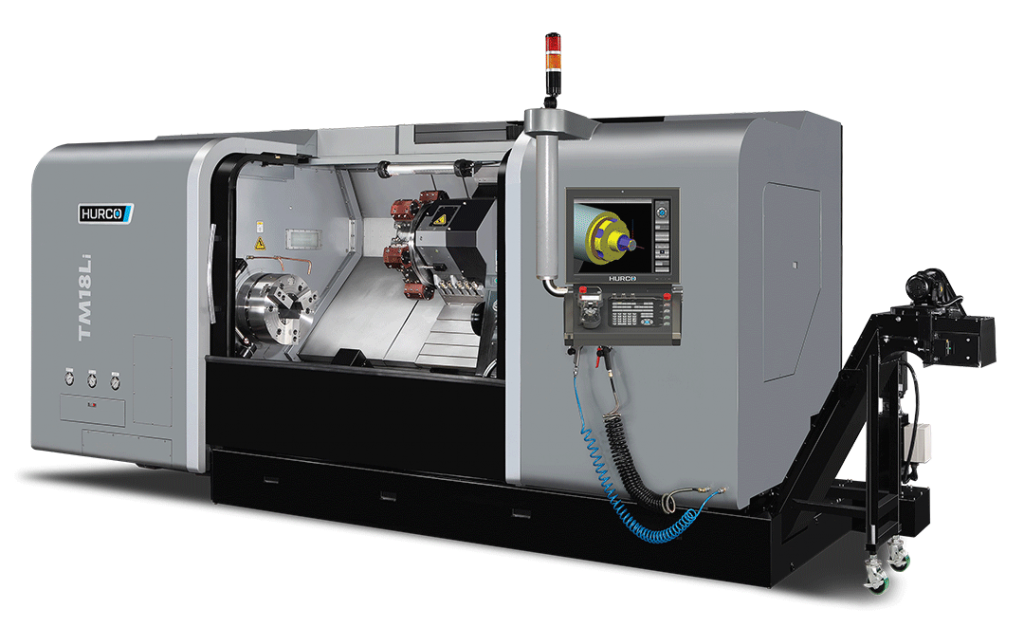 The HURCO TMi Series CNC turning centers are designed for general purpose turning applications and provide an easy transition from manual turning or milling.
Design and Construction: Hurco uses thick-walled, fine-grain cast iron for the major structural assemblies (base, head stock, and cross slide). The rigid one-piece machine base casting is designed to yield excellent static and dynamic performance in addition to outstanding dampening properties that inhibit thermal deformation and twisting. The box type cross slide ensures the turret remains rigid and stable even during the most rigorous cycles. We also use extra wide linear guide ways that are strategically spaced to provide excellent support to the cross slide.
Hydraulic Turret: The slotted tool turret is designed to provide fast and accurate tool indexes. You can use any combination of ID and OD tool holders. The turret uses a large cervic coupling for accurate location and clamping.
Machining Capacity: The generous turning diameter and turning length allows a wide range of part sizes and applications.
Hurco's Advanced Max-5 Control
At the heart of the TM slant-bed lathes is the power and flexibility of the integrated Hurco control powered by WinMax®. The control can be programmed on the shop floor with Hurco's patented conversational programming or industry standard NC. Our control lets you choose the best method of programming for your shop and for each individual job. No other control offers the level of flexibility that you will experience with the Hurco control. Additionally, the easy to use touch screen provides helpful setup and verification graphics that show cuts on the screen before they are executed–virtually eliminating wasted materials and potential machine crashes.
DXF Transfer: Eliminates the need to hand code complex profiles.
3D Verification Graphics: Half and quarter views with semi-transparency to see more of the toolpath information especially inside the part.
Auto Tool Nose Radius Compensation: Eliminate the need to use trigonometry to compensate for the tool nose radius on start and end positions of a toolpath.
Conversational Programming: Our founder invented this intuitive, straightforward programming method that leverages the power of technology to do what software does best—the redundant and mathematical tasks—and leaves the machining expertise to you. Features such as AutoCalc, Constant Surface Speed, and Diameter or Radius Programming, are just a few examples of how conversational simplifies complex processes
ISNC (G Code) Programming: While we're known for our conversational programming, the NC side of our control accepts FANUC formatted programs, including macros, and is compatible with the most utilized CAM systems.