Kitamura Mycenter-3XD Vertical Machining Center
Kitamura Mycenter-3XD – This affordable new Kitamura has fast rapids, high quality components, compact floor space, and a powerful spindle. This machine will out perform all others in its class at a very competitive price point.
---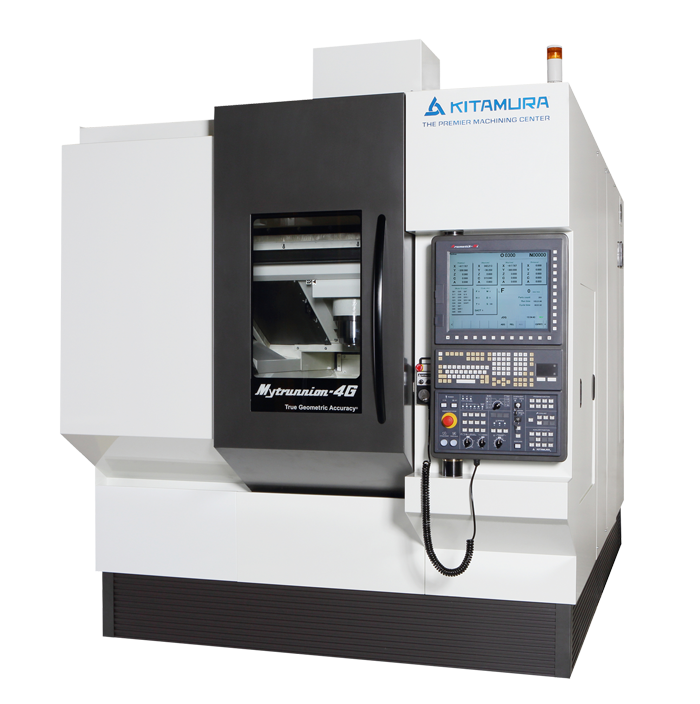 Kitamura Mytrunnion-4G 5-Axis Machining Center
Kitamura Mytrunnion-4G Highly accurate 5-Axis trunnion style machine ensures high levels of quality and rigidity for unbeatable tool life and ultra-high level accuracies of ±0.00079" and repeatability ±0.000039" Designed for high precision machining of medium to small parts.
---

Kitamura HX250G Horizontal Machining Center
Kitamura HX250G Horizontal – Amazingly small footprint saves on valuable floor space. Powerful 15,000rpm, dual contact spindle – Now Available, 30,000rpm HSK-E40 spindle as an option! World's fastest rapid feed rates at 2,362ipm. 40 Position toolchanger can be upgraded to in the field to 102 tools.
---
 
Kitamura HX400G Horizontal Machining Center
Kitamura HX400G Horizontal The Mycenter-HX400G establishes new standards in 400mm machining centers, delivering more state-of-the-art HMC Performance. Solid box guideways are equipped with linear scale feedback on all axes for unmatched accuracy and optimum stability. A standard 2-station APC coupled with full 360 degree 4th axis capability means faster part turn-around and more production per pallet.