Hurco HS Series of High-Speed Mills
The Hurco VMXHSi high speed machining centers are equipped with the necessary components for speed, accuracy, and repeatability. The VMXHSi includes ABEC-7 ceramic hybrid bearings and an 18k base speed spindle, which gives you the speed you need and manages the thermal issues associated with high speed machining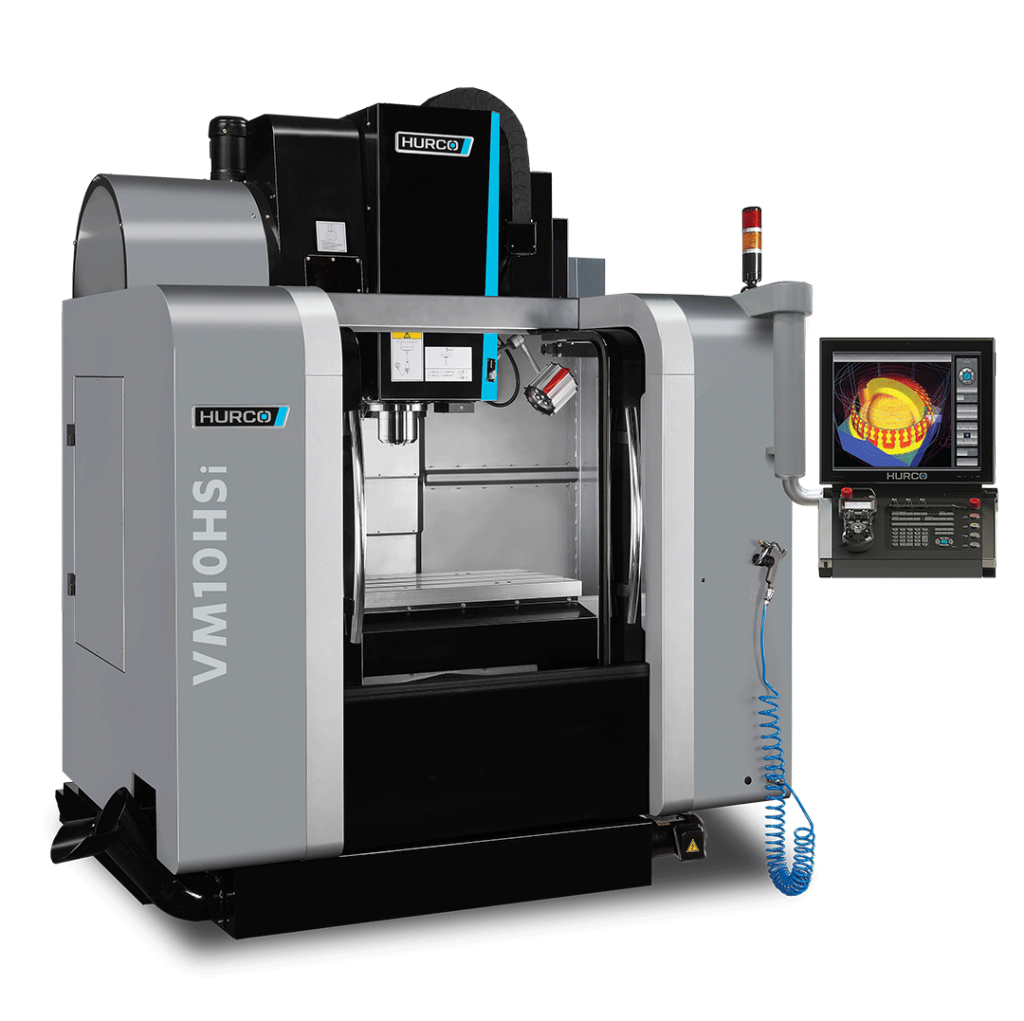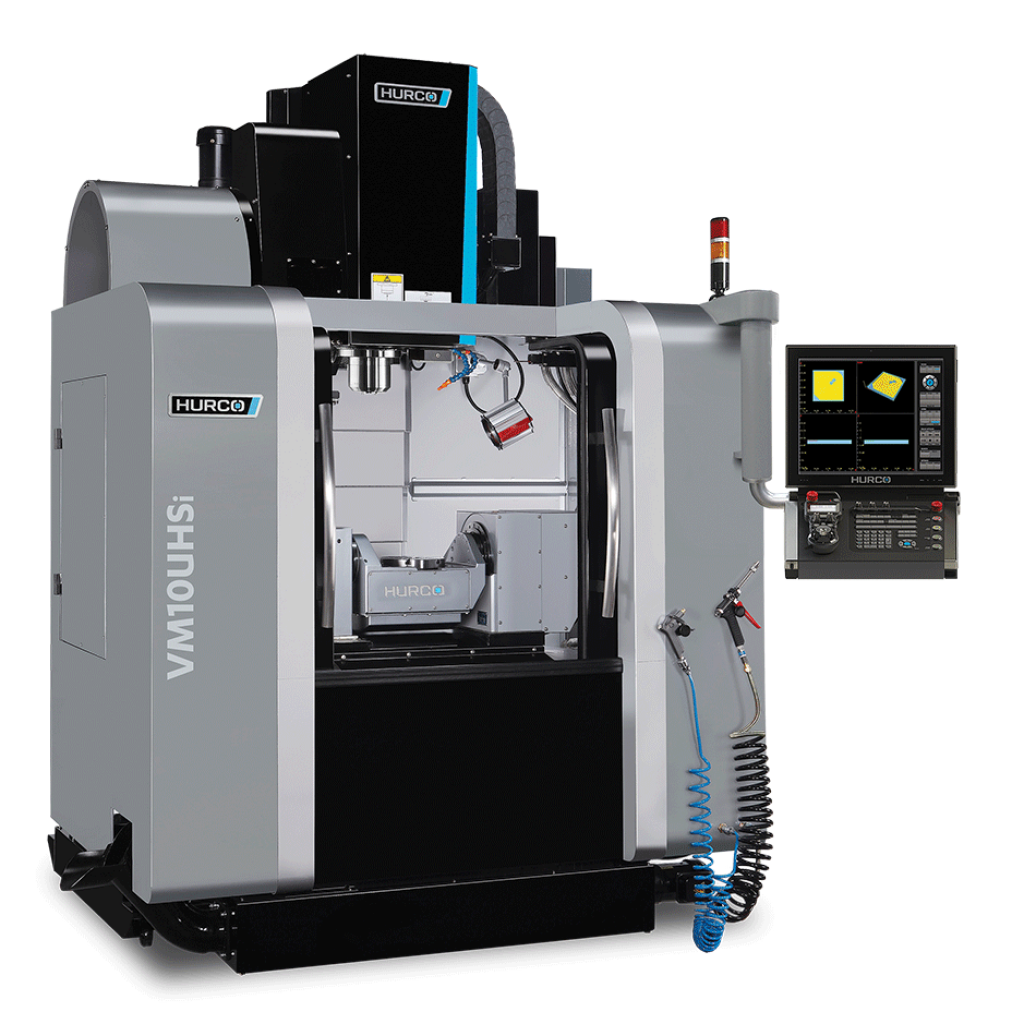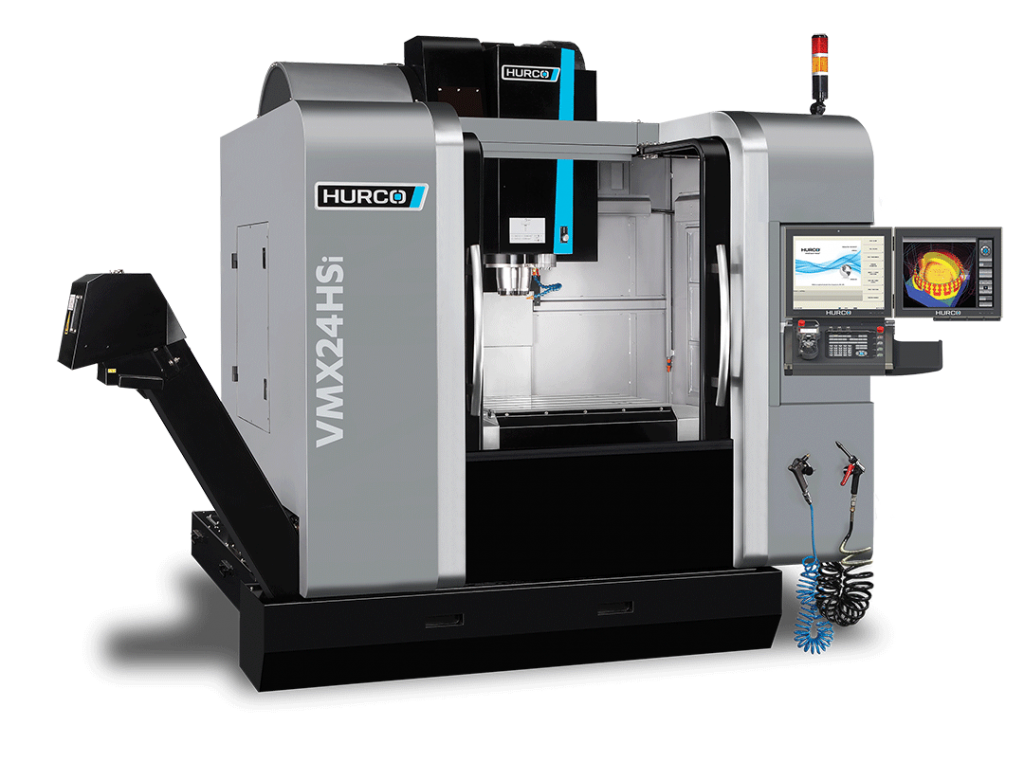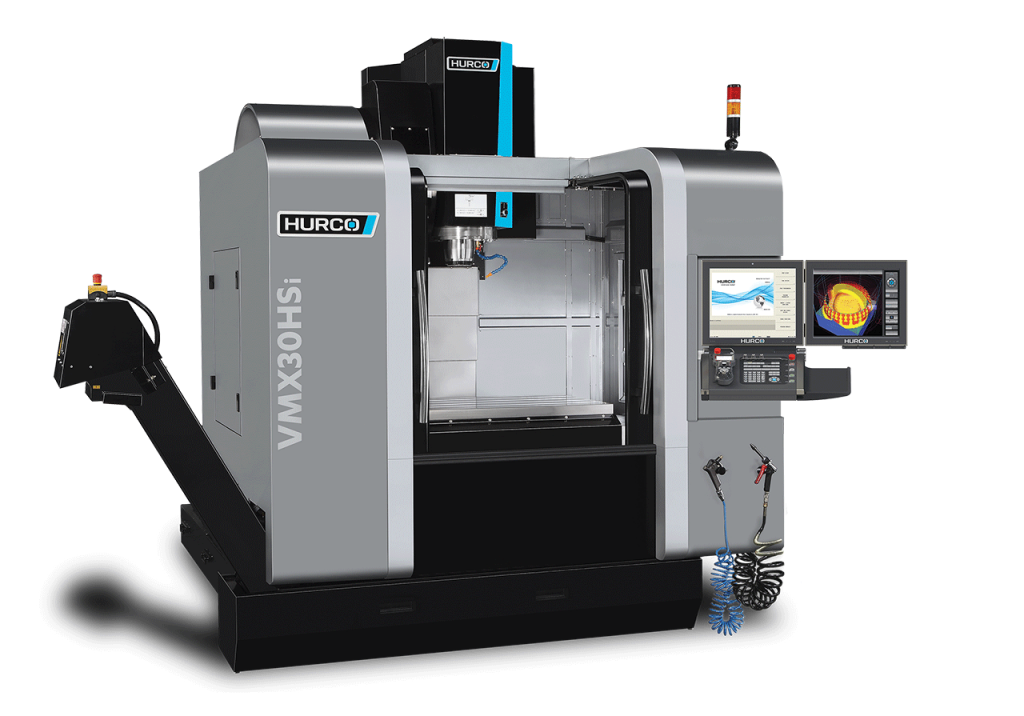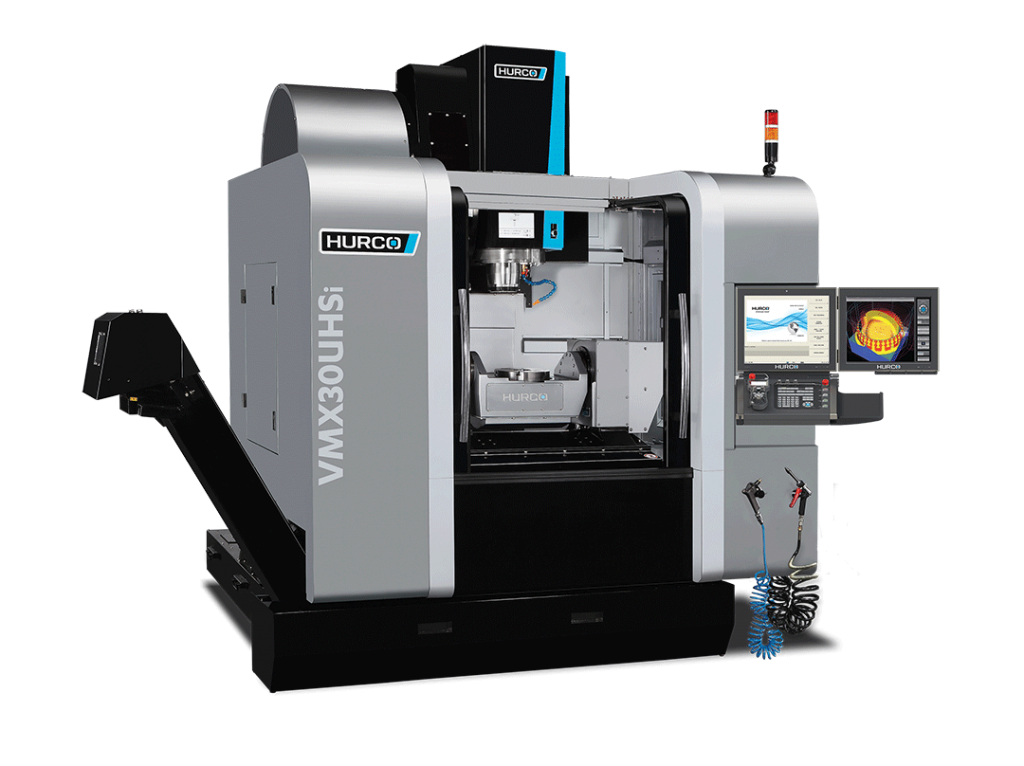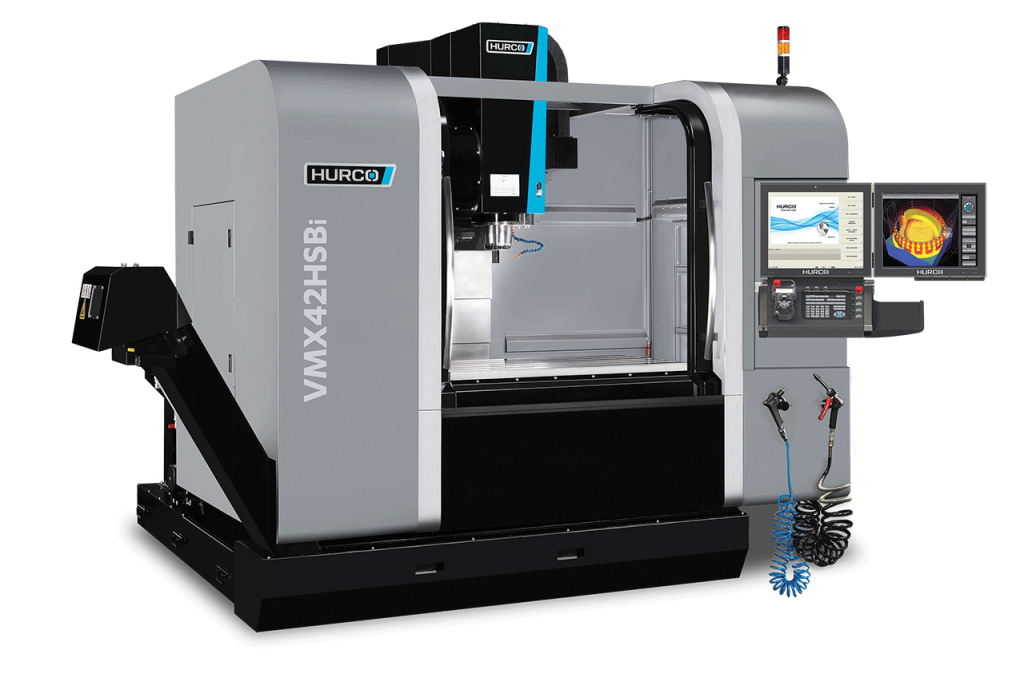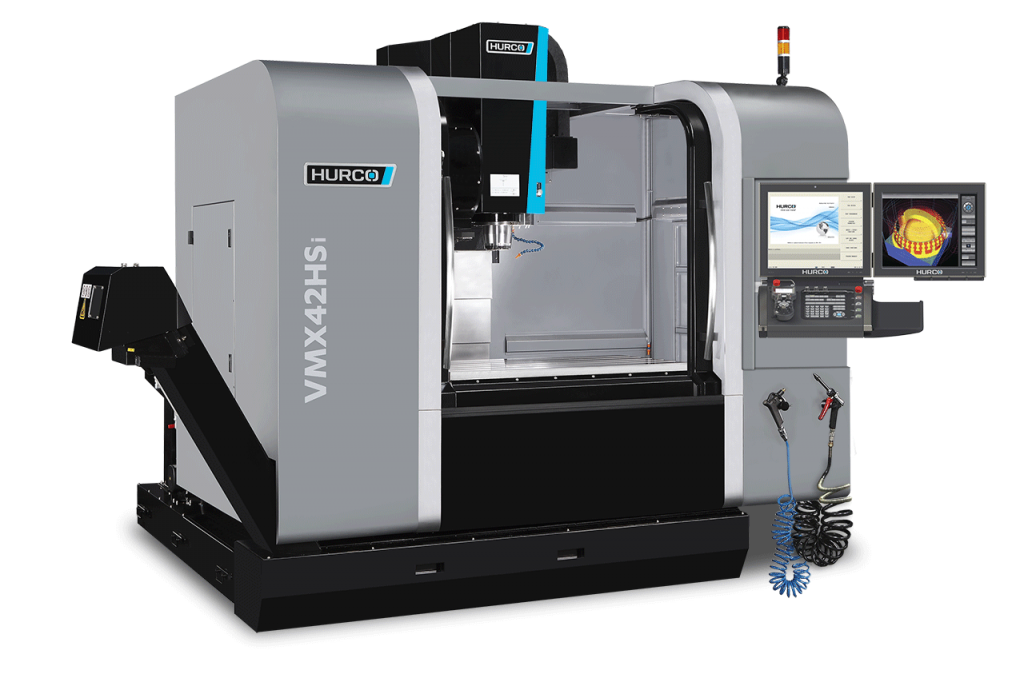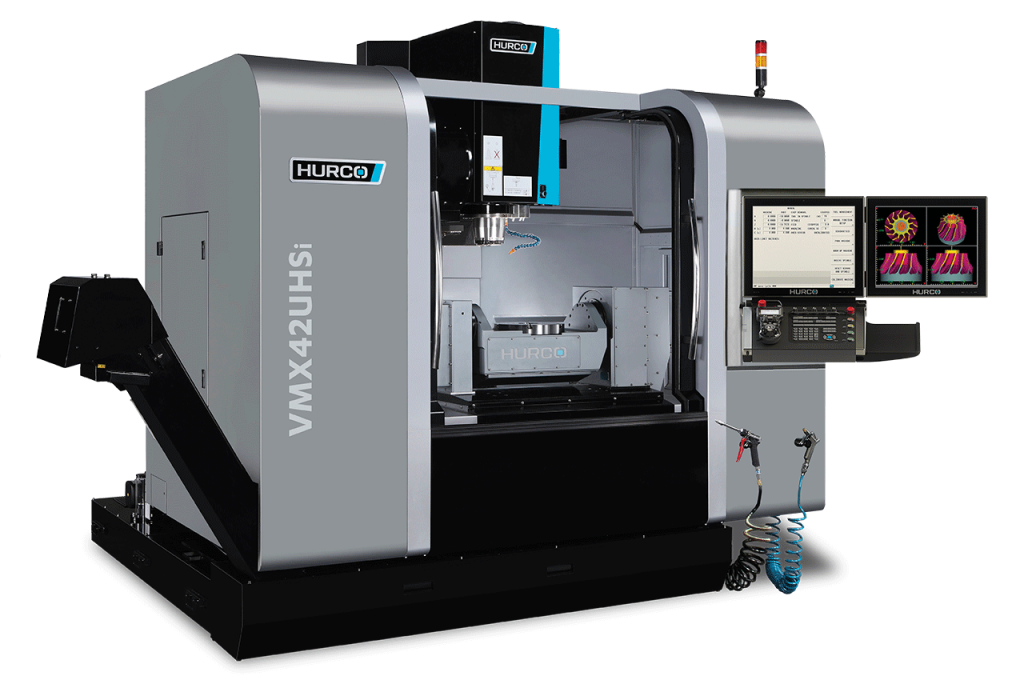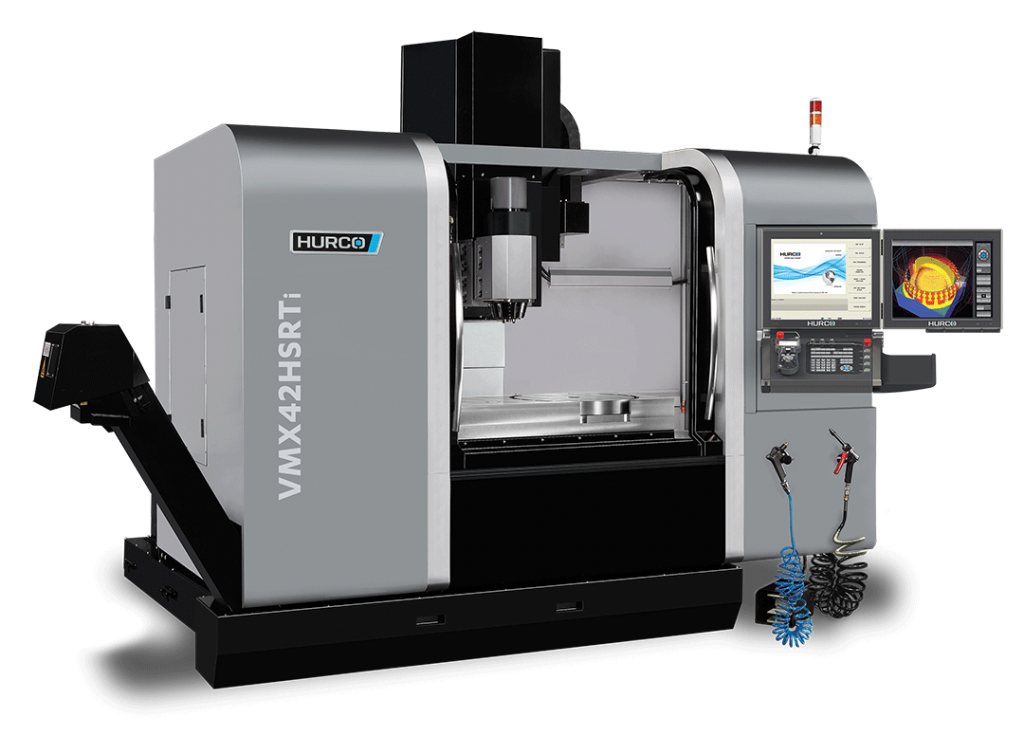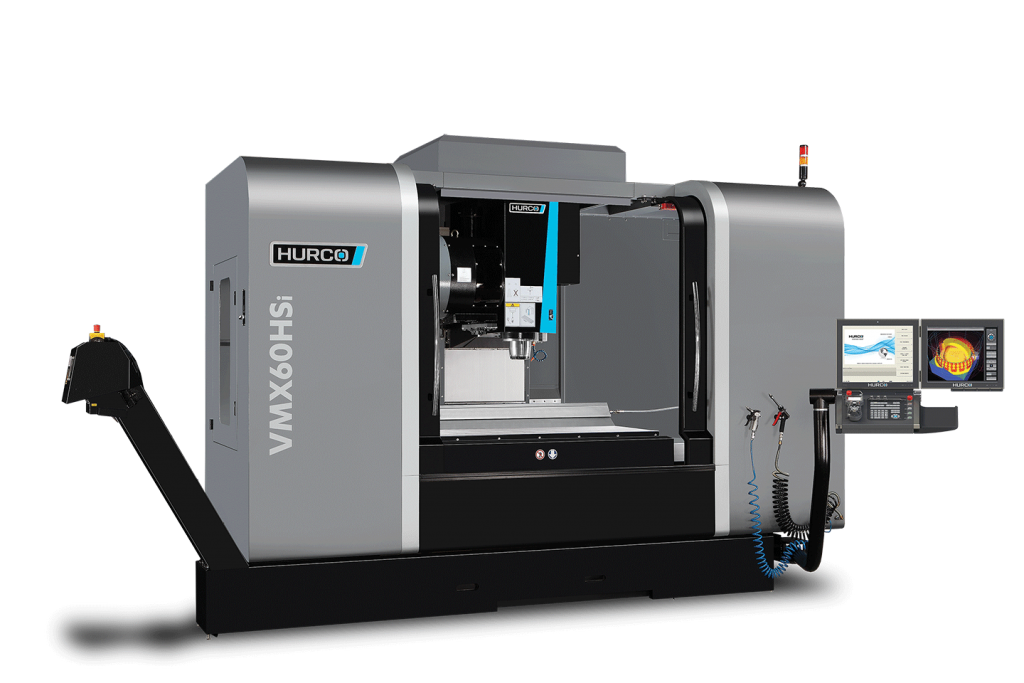 HURCO VMXHSi High Speed Series: When You Need Speed
Machine Faster with the Hurco HS Series of High-Speed Mills
Integral spindle. Premium components. Built for speed. Built to last.
The Hurco VMXHSi high speed machining centers are equipped with the necessary components for speed, accuracy, and repeatability. The VMXHSi includes ABEC-7 ceramic hybrid bearings and an 18k base speed spindle, which gives you the speed you need and manages the thermal issues associated with high speed machining. The air over oil spindle lubrication distributes oil evenly and prevents bearings from grease starvation.The faster ATC decreases chip to chip time and has HSK tooling.
These machines are built to last and to retain accuracy with larger linear rails that are mounted to a machined shoulder for increased rigidity. Additionally, the rails are wedge-locked to the frame to reduce vibration instead of using the faster, cheaper face-milled process.
Equipped with Yaskawa Sigma 5 drives, UltiMotion, and the latest WinMax9 control software, the VMXHSi mills are well worth the investment.
​The Only Dual-Screen Control Console in the Industry
Hurco is the only CNC machining center that gives you the added benefit of a dual-screen control. You can get the job done with a single screen, but the dual-screen makes everything faster and easier.
Data Block Search helps you edit a part program to correct a feature. Instead of searching through lines of code, you simply use the graphics screen to select the part feature you need to edit, and the corresponding line of code appears on the other screen so you can quickly make the change.
Concurrent Programming is another feature that is enhanced with the dual-screen control. While the machining center is running one part, you can program the next part without interrupting the cycle.
DXF Transfer allows you to simply import the CAD image, select the desired features, and the WinMax control automatically creates the program. Then check the part program on the screen with our powerful verifications graphics system that includes 3D solid rendering of the tool path with dynamic rotation and real time tool display. You can view the part from any angle without being forced to redraw it.

Superior Features of the HURCO MAX5 CNC Control


Request A Quote